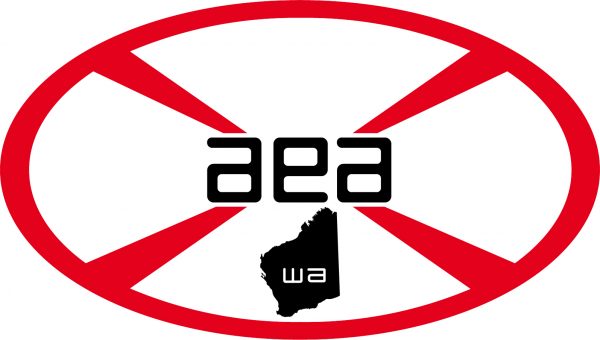 Dear members,
Your negotiation team met today with senior management for the fifth scheduled EBA meeting.
This meeting continued the process whereby each party outlines their respective claims and draft clauses, pending more detailed discussions later. With apologies given from Paul Bailey there was no discussion regarding the Clinical Appropriate Model of Care (CAMC). St. John proposed to break off a subcommittee to discuss the CACM but this was firmly rejected by the bargaining groups, who both agreed that any discussion regarding this proposed new model be conducted openly around the bargaining table, so that our membership can be regularly updated as discussions progress.
Much of today was spent outlining and justifying claims relating to management secondments, pool transparency, job share mechanism for country locations, establishment vehicles, and reasonable overtime.
General Updates:
Single Officer Duties
An update was offered by Ambulance Director Deon Brink in response to the clause proposed last fortnight by the AEAWA  seeking to limit the duties that can be performed by a single officer. It was agreed by management that some recent duties tasked to single officers have been unsafe and unacceptable, and that officers can REFUSE to perform duties which contravene those outlined in the Patient Flow and Ramping Policy, such as being dispatched as a single officer to perform ramping duties at 2am, or attending a call on your own.
Health & Wellbeing Policy
SJA have agreed to review the Health & Wellbeing Policy in terms of monetary allowance and to consider expanding the services for which it can be used.
New Items:
Secondments appointment period & Pools
SJA propose to increase secondment periods 'up to 4 years' with possible extension of up to a maximum of 5 years. It must be noted here that St. John have consistently evaded the existing maximum periods within the current clause (secondment periods of 2 years with possible extension up 3 years) by moving employees on one secondment *temporarily* to another secondment, and then back to their original secondment, thereby 'starting the clock' again. Indeed, we have challenged this at the Fair Work Commission, and so while the overall secondment terms remain open for discussion, the AEAWA will not agree to a clause that fails to address the ability for this SJA evasion of the secondment period limits, whatever they are determined to be.
In relation to 'pools', the AEAWA recognise and appreciate that 'acting' positions created through a 'pool system' allow officers to try out various roles within the business. However the pool system also enables St John to avoid the commitment of appointing people permanently to a position. Pools are rapidly becoming the 'normal' way for St John to manage the business, much like the growth in casual employees elsewhere, these pools are essentially creating 'casual area manager' positions. Through the pool system, St John can delay or avoid placing people into permanent positions, and therefore avoid the associated burdens and responsibilities that come with having staff in permanent roles. This is similar to how SJA prefer to operate 'spare officers' in metro, despite multiple vacancies existing on a vehicle for an entire roster. The AEAWA feel this also resembles the growing casual employee movement within Patient Transport, with the biggest 'winner' of these arrangements generally being St John. It is worth remembering that no permanent Area Manager positions have been filled for well over 5 years (this reluctance precedes the South West Pilot) and there remains little incentive for them to do so.
In summary, St. John are the main beneficiaries of larger and larger pools, having access to staff at their convenience, with no obligation to progress those officers or develop their skills, no obligation to employ those officers permanently once they have served their usefulness, and no restriction on periods of time which officers can remain in pools. Worse still, membership of some pools seem to be open ended, while others supposedly have time limits which are very inconsistently enforced, and 'expressions of interest' for entry to a pool is sporadic and very infrequent. The AEAWA understand the potential benefits of a small pool system, but feel that the current application of the system needs significant work to be fair, transparent and to offer more equitable benefits to the employee and not just the employer.
Current pool arrangements offer no certainty for those officers who want to advance their career
Current pools do not offer progression
The AEAWA want consistency around pool operation, set periods, all pool positions to be advertised, set structure, and set processes, opting in and out of pools.
Current pool arrangements leave officers unprotected by the certified agreement
Job share in Country
The AEAWA do not understand the difficulty in allowing job share in country positions. The very few job share arrangements that have been approved were agonisingly difficult to establish and with a service our size it should they should be relatively straightforward.
The AEAWA feel that the job share clause within the EBA needs to completely revised and reworded for both metro and country to enable simplicity of application and clarity of operation. SJA agreed to create an agenda item for the next meeting to reformulate a job share clause which will hopefully make entering into job share agreements much simpler and more achievable.
Working with volunteers
The AEAWA seek adequate recognition and increased allowances for operational staff working as a mentor in both metro locations and when working with volunteers in country locations, which is very similar to formal mentoring. SJA have queried the dollar figure placed on this claim, and question the equivalency to CPHC training salary increments,. SJA do not feel that working with volunteers or mentoring metro SAO's is necessarily the same as the duties undertaken by CPHC trainers. The AEAWA highlight that in many ways the mentoring process, either in country or volunteer, is 'at the sharp end' of practice when compared to the static, controlled environment of the CPHC training rooms, and should attract a similar or greater monetary reward to recognise the greater clinical stress, risk and accountability associated with operational 'real-life' training on road.
Country relief employee expense allowance
St John propose to change the 'weekly rate' of employee expense relief allowances to a 'daily rate'.
The AEAWA countered this proposal, highlighting the current system works well and that the proposed wording would simply enable St John to act as 'tax police' and potentially allow them to report staff who might be claiming living away from home expenses when staying back in Perth during days off. The AEAWA argued that it is up to the employee how they spend their days off, and it is the employee on relief who completes a Statutory Declaration advising that they are maintaining a home whilst working away, and that no tax liability should fall upon St John with the current wording and system.
In addition to country relief, the AEAWA sought clarification on the eligibility process for country relief, the application process and the order in which relief positions are advertised for AP, SM, and CP.
Casuals Clause
St John are seeking to broaden the casual clause from 'employees holding the title AP1′ to anyone holding the title of 'Paramedic'. We feel that this proposed 'minor change' which St John sought to sneak into the agreement would have significant repercussions to the composition of our future workforce. The current wording provides for 'Casuals' to have completed the AP progression programme and attained AP1. The proposed wording would mean SJA could directly employ any paramedics as casuals. We just have to look at the PTO/Ambulance Transport Officer workforce, where casuals make up the bulk of the numbers, to see that this could mean an increasingly fragmented and casual laden workforce, with a hugely disrupted bargaining ability.
CEP content
St. John are proposing to include additional 'non-operational' material into paramedic CEP, which currently allocates a maximum of 20% to 'non-clinical' matters. The AEAWA strongly reject and will continue to strongly reject any move by SJA to reduce the amount of clinical content in CEP.
Managers on Road
The current 'Managers on Road' clause states that an employee may only work with a manager on road on a 'voluntary' basis. St. John wish to remove the voluntary component which would mean our members could arrive for work and be required to work with (for instance) an AM, MMO, Operations Manager, Clinical Manager, Country Manage, or a Director who happens to hold registration. St John claim that it is important for managers who are also paramedics to maintain clinical contact as part of their registration obligations, and feel this will be more necessary as the Depot AM's will be more office based. The AEAWA have strongly rejected this proposed amendment, and suggest that if managers want clinical contact they can take over patient care of several ramped crews in hospitals as 'ramping paramedics', or to form a crew with another manager to cover shift change over and complete the 1730 P2 transfers.
Establishment Vehicles
The AEAWA attempted to outline a plan to mandate a ratio of 224 vehicles to Day vehicles, with a view to support the 224 roster and eventually manage fatigue on night shifts. The current strategy of St John in dealing with failing response time targets is to put on more and more non-permanent 4X4 demand vehicles on and completely neglect night shift coverage. The AEAWA point out that St John have not created any new 224 vehicles in many years, and seemingly have no intention to do so. Our proposed clause would 'fix' the ratio at 1 x 224 to 1.5 x 4X4 and mean the creation of significant number of new 224 vehicles to reach this ratio.
Reasonable overtime
The AEAWA outlined a proposed clause which would begin to define reasonable overtime, based on previous Fair Work recommendations following a test case brought by ACTU. This will hopefully give officers the ability to safely refuse to perform shift extension overtime under certain conditions. The AEAWA feel that any P3/P4 call which is liable to result in a shift extension is 'unreasonable', and feel that any ramping overtime for patients triaged as P3/P4 is further 'unreasonable'. Your negotiation team summed this clause up by directly asking the St John assembled representatives, 'What do you feel is reasonable overtime?' Of course they were unable to answer. Further discussion will take place once St John have considered the draft clause.
The next meeting is scheduled for the 28th April.
Please feel free to contact a delegate with any questions
Kind regards
AEAWA Negotiation Team