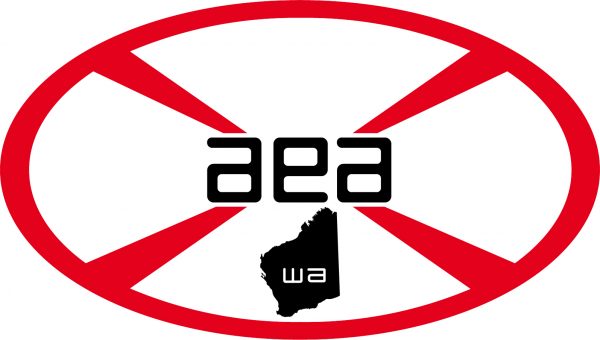 AMBULANCE OFFICER / PARAMEDIC EBA UPDATE
Dear members,
Today we held the 7th scheduled EBA meeting.
Content and discussion was fairly limited today, being much less wide ranging than previous meetings. It would be fair to say that overall this was quite a frustrating meeting, with no significant movement on behalf of St John, or your negotiation Team.
Below follows a summary of the topics covered today:
Spare Officers to receive Allowance/Extra Payment (AEAWA)
The AEAWA proposed a figure of $20 per shift for officers who are rostered spare. We feel that this is a very reasonable figure for the inconvenience of being made a spare officer, and will hopefully go some way to deter SJA from arbitrarily making officers spare, especially when vacancies exist on the roster.
St John will 'cost' this proposal, and report back.
Job-Share
St. John have agreed to update and maintain a 'Job Share List' (you may not have even seen this list) which currently sits under Rosters on the intranet and lists employees who are looking for job share partners. This list will now be updated and established under People and Culture section of Connect. And email will go out to everyone including Country ambulance officers, outlining the process.
This concession does not satisfy the reform of the Job Share clause we have claimed, and which we will continue to pursue.
Travel Allowance (St John)
St. John propose to remove the travel allowances for casual staff.
We anticipate that this 'minor change', along with other wording changes to the 'casual clause', are being suggested in preparation for an expansion of the casual paramedic workforce, with St John seeking to utilise the growing number of Paramedicine graduates who are seeking employment. The AEAWA are opposed to the expansion of casual workers within the paramedic profession as it reduces the job security and income security in our industry, and fragments our bargaining power. We are committed to the expansion of a PERMANENT workforce, rather than enabling mechanisms for St John to match 'supply and demand' with the bare minimum of staff.
The AEAWA have taken proposal 'on notice' until a future date.
Special Operations On-Call Proposal (St John)
Discussion centred on the SJA proposed 'on call' roster for Special Operations Paramedics (PSO).
Despite SJA having provided a draft roster for consultation, we remain unsure how exactly St John anticipate this system working. Further, when questioned it appeared that St John have not thought that far ahead.
PSOs are not currently a permanent salaried position under the agreement (nor are they a secondment) and so St John need to give consideration as to whether being rostered 'on-call' would, for example, preclude opportunity to go on country relief, preclude membership of other specialist groups or secondments (CSP, CCP, AM pool). On-call seems to have ramifications which St John has not yet considered.
St. John have committed to develop a case study to demonstrate how they see this on call roster working, and examine the development of a rostered position.
Special Operations Training at Normal Rate (St John)
St. John propose to pay training at normal (single time) for Paramedic Special Operations (PSO's)
This was declined by both negotiation teams.
There is absolutely NO appetite to introduce any overtime clause which would be paid at single time, ANYWHERE in the agreement. If St. John wish to train PSO's an 'normal rate' they can roster training during 'normal' shifts.
USAR Allowance – Amendments (St John)
St John propose to alter the name under the allowances from 'USAR allowance' to Paramedic Special Operations (PSO) allowance. This was agreed, as USAR is now outdated terminology.
Pay Parity with CCP & CSP (AEAWA)
The AEAWA argue that PSO's complete significant and ongoing training. The group have developed into a highly skilled, highly deployable asset, with inter-agency tasking requiring a high degree of flexibility and adaptability. PSOs are expected to be able to respond and travel nationally and internationally at very short notice.
The role is expanding and developing, with deployments becoming more frequent, and the AEAWA feel that PSO's deserve to be a specific defined rank within the organisation, earning a separate pay schedule commensurate with their skills and training.
We continue to try and understand how St John envisage developing the role into something that can offer a guaranteed response, and working towards a solution that provides a 24 hour capability while protecting our PSO members.
On-Road Tutor/Mentoring Allowance (AEAWA)
The AEAWA further outlined the calculation for our proposed On-Road Tutoring/Mentoring allowance. Currently 'On Road Tutors' receive $18.07 per shift when rostered with a student. We feel that On Road tutoring deserves at least as much monetary recognition as a college secondments. To arrive at our proposed revised figure for On Road Tutor, the AEAWA took the average increase in salary from banding AP1, AP2, and AP3, to that of CPHC secondment, and averaged these figures. We then calculated the value of this average pay increase that would equate to for each On Road Tutor shift. St. John again disputed our reasoning that On Road Tutoring is equivalent to CPHC secondment. We again argued that On Road Tutor is more demanding and more challenging than that of CPHC trainer. On Road Tutor's will work with a student for 11-13 hours, continuously monitoring, training, mentoring and assessing. Whereas a CPHC secondment will actively train for perhaps 50% of the time, and this is done in a static, safe environment. On road tutors assume more clinical risk and they generally would incur more stress. St John again tried to infer that AHPRA mentoring requirements place a responsibility on registered practitioners to 'mentor'. We countered that by stating that the current allowance in our certified agreement is for that of an 'On Road Tutor' and NOT a mentor. Our members performing this role are 'Tutoring', complete with written formal assessments which are submitted to the CPHC, not simply 'mentoring'.
Introduction of Change (AEAWA)
In recent years your Executive committee have become increasingly frustrated with the introduction of changes to working conditions and practice through the unilateral development (on behalf of St John), of Standard Operating Procedures (SOPs). Many of these SOPs have significant impact on established practice and conditions, which are not protected under industrial agreements. For instance, St John reworded the 'Patient Flow and Ramping Guideline' to legitimise the practice of multi patient care and single officer ramping duties, which we feel is a significant change in work conditions and job description. Often these 'Policy's' are developed by St John without input, and not commonly available to staff until they are rolled out to penalise an employee (for instance the Workers Compensation Policy which precludes an employee who suffers any injury, however minor, from applying for any secondment or relief position for a period of 3 months).
Our draft clause proposes to enforce through the certified agreement a genuine consultation and approval process with the employment groups. We also seek the inclusion of current SOPs as indices to the Certified agreement, making them less susceptible to arbitrary change.
Dispute Settling Procedure (AEAWA)
The AEAWA seek a streamlining to the dispute resolution process. St. John have rejected our proposal stating that each step in the process allows each level of management to review a decision. We will continue to pursue this clause.
Additional Mental Health / Leisure Days (AEAWA/UWU)
The AEAWA propose that on road officers should be provided with the same two 'Leisure Days' as is provided to St John administrative staff who are covered under the Administration and Support Services Certified Agreement within St John. Our members work in an environment which routinely exposes them to trauma and stress, they miss family events and social engagements, and work fatiguing shift patterns. From our perspective it is hard to see how St John can argue we should not receive the same entitlement.
Costings (St John)
St. John presented a number of 'costings' for claims submitted so far. This included figures such as $1,531,013 per annum to fund an additional 2 days leave Mental Health Leave (as above). This would allegedly equate to a 1.27% pay rise, but on the surface it seems an abnormally large figure. We challenged St John as to the calculations and assumptions made in arriving at this figure (for instance, does this include back-filling these absences with OT) but the Acting Finance Director was (?inconveniently) absent and therefore St John we're unable to elaborate. They will provide additional details at the next meeting.
This is a typical strategy of St John to reduce and erode the AEAWA claim for annual pay increase, inflating the figures on a 'worst case scenario' basis to orchestrate a smaller pay raise.
Defence Service Leave (AEAWA)
The AEAWA seek to allow 10 days paid Defence Service Leave, for members who are Defence Force Reserves or Australian Defence Force Cadets. By comparison, WAPOL provide 112 PAID hours + 16 top up pay days, DFES provide 20 PAID days, Victoria Ambulance provide 20 days PAID leave. Registered Nurses are provided 76 hours PAID.
St John however currently offer 4 paid shifts leave (just 48 hours).
St John assert the costings for this claim equate to $182,262 per annum, and suggest it would reduce any pay rise by 0.15%
We implore St John to be a leader in recognising, supporting and VALUING members who volunteer their time and risk their lives in service of our country, rather than quibbling over relatively small amounts of money.
Ambulance Officer Exam Leave (AEAWA/UWU)
This was an agenda item but did not end up being discussed at today's meeting, we will ensure it is re-entered onto the agenda for next fortnight.
Health and Wellbeing Allowance (AEAWA/UWU)
This was an agenda item but did not end up being discussed at today's meeting, we will ensure it is re-entered onto the agenda for next fortnight.
The next meeting is scheduled for 26 May 2021.
As mentioned previously this EBA promises to be a long (and likely a painful) process.
Please continue to discuss the EBA with your colleagues on road and let us know you thoughts on the issues which are important to you. The current offer from St John leaves your negotiators with absolutely NO desire to agree to any of these enormous changes, which we believe would cause unprecedented damage to our employment conditions, and the industry as a whole.
The negotiation team would like to thank our membership for their continued support, and for their avoidance of the 'Yammer' Enterprise Agreement 2021 sub forum. We appreciate you will still have many questions about the offer and claims, so please feel free to contact us at [email protected] and we will raise them at future meetings.
Kind regards
AEAWA Negotiation Team