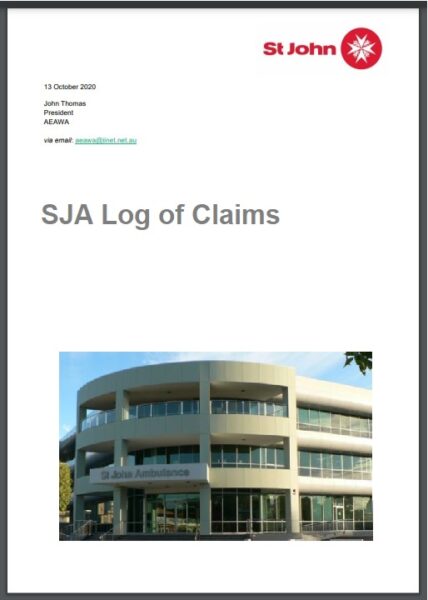 PARAMEDIC EBA UPDATE 24th FEBRUARY 2021
Please be advised that your bargaining team attended the first Paramedic EBA negotiations meeting today.
At this meeting St John presented their 'offer' (click here to view).
The AEAWA team are still digesting the detail of this offer, however it is the early opinion of your negotiators that this so called offer appears to threaten many of the working conditions we enjoy, will serve only to insert division, inequality and resentment between our workforce, and will reduce our bargaining strength at future negotiations. Their offer represents an unprecedented raft of damaging changes which we think would significantly harm the career of Paramedicine in Western Australia.
Many questions were asked surrounding the proposed Paramedic classifications, and the skills sets of each level (Paramedic Intern/Qualified Paramedic etc), but St John we're unable to provide any detail.
Here are some comments from the membership that were posted within 15 minutes of this document being loaded.
"Its a big NO straight away"
"Well that was an interesting read"
"Paragraph 5 – We've been in crisis for years"
"Big NOOOOOO from me"
Further detail will be provided soon
AEAWA Negotiation Team