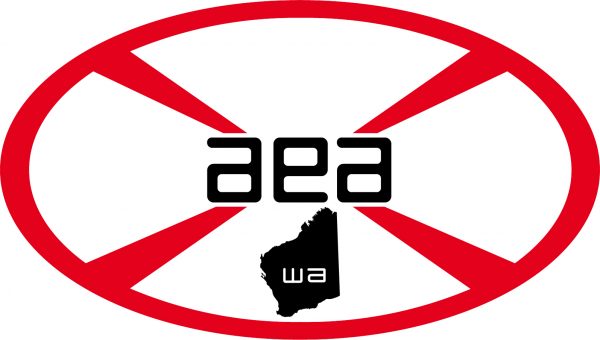 AEAWA SECURE 28 NEW ALLOCATED POSITIONS
On Friday 8th October, representatives from the AEAWA met with senior St John executives for a Level 3 dispute resolution meeting in regards to the failure of the organisation to comply with Clause 26.6 (Introduction of 27 and 47 vehicles), which requires the organisation to convert to 27 and 47 vehicles into allocated positions, after being they had been consistently rostered for a period of 12 months. This dispute was originally raised in May 2021, and, as per the dispute resolution process, it has required many meetings with escalating levels of SJA management in order to reach this point. On Friday we met with the CEO's delegate in an attempt to find resolution to our dispute.  At each stage of the dispute, St John were informed that the vast majority of our membership are supportive of allocated positions, and that the ability to have a permanent location of work and a permanent work partner is a condition we will fight to protect.
Each stage of the dispute has been a battle, however in June 2021 the AEAWA had some partial success in this dispute with the permanent allocation of 2 x 4X4 ambulances in the form of SPK41 and CWC42 and also 2 x 224 vehicles to be located at SPK23 and OPK24. The AEAWA team were not satisfied by this offer, and after closely examining every roster from the last 3 years, we were confident that a further FOURTEEN 4X4 vehicles were eligible for permanent allocation, and possibly an additional FOUR 224 vehicles, and so we REMAINED IN DISPUTE and continued the escalation process in order to attempt to make SJA to comply with clause 26.6 of our agreement, which had been agreed in good faith.
During the latest and final internal dispute meeting on Friday, SJA further conceded their position and agreed to create 28 new 4X4 allocated positions (locations and start times TBC). A flow on from this will likely see 28 x 224 vacancies 'freed up' as officers move from 224 to 4X4. This is a substantial win on behalf of our members and it in no small part due to the hard work of AEAWA Executive Committee member Michael Hardwick, who has carefully and meticulously analysed several years worth of data to force this compliance through, and has been a real driver for compliance with our certified agreement.
While the locations, colours and start times remain to be determined, we have been pressuring SJA to ensure parity of distribution across shift colours, and they have indicated their agreement. However, at this meeting SJA also indicated that they reject our dispute for the creation of 4 new 224 vehicles, claiming that our evidence was insufficient, and that modelling shows there is no need for additional resources at night (!)
We disagree.
We believe SJA simply want to break down the core 224 roster, rather than supporting it and making night shifts tolerable once more. They also seem determined to play a numbers game with response time targets, hammering them during the day while neglecting the public of WA during night shifts.
To us, the fact that SJA think night shift resourcing is adequate highlights how out of touch our leadership is, and how inadequate the reporting of an averaged response time is at identifying problems. We will continue our dispute in order to ensure more adequate night shift resourcing, and to provide the public with a 000 service they deserve. We also continue to argue that night shifts should be supported through the Transport Officer Enterprise Agreement, which should become a more comprehensive 24/7 service.
The AEAWA acknowledge the concession of SJA in agreeing to create 28 more 4X4 allocated positions, however we intend to remain in dispute with the hopes of securing additional permanent 224 vehicles.
AEAWA Team