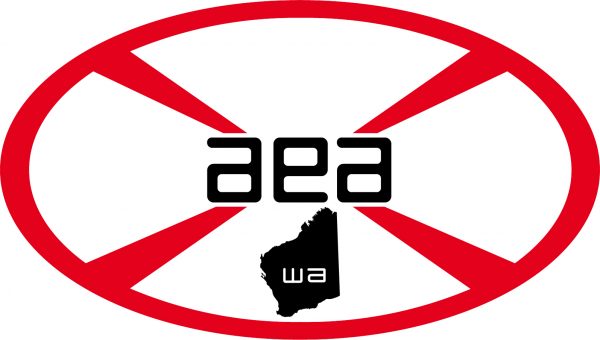 The AEAWA negotiation team met with St John WA this morning in compliance with Directions issued by Deputy President Beaumont of the FWC, to conduct a rapid series of negotiation meetings and to either work towards an agreement or to reach final positions.
The purpose of these meetings is to try and progress discussions as far as possible and, failing agreement on a topic, for each party to offer their 'best possible final position' as a starting point for the Deputy President assist with resolving any sticking points. The topic of today's meeting was Pre-Shift Equipment Checks (i.e. Unpaid work).
The following is an outline of the main positions in respect of this claim:
AEAWA position:
For far too long, employees have performed unpaid work prior to each and every shift. This is done because employees know they can and will be dispatched to life threatening emergencies immediately upon the commencement of their shift. It is worth noting that there are roughly 300 items of stock in an ambulance, not to mention the safe S8 check, the electronic 'Daily Check' form, vehicle checks, response bag checks, and Corpuls checks etc This time should be paid.
It is our position that the organisation places undue pressure on employees to 'be ready' immediately at the commencement of shift, and this implied expectation results in unpaid work. Pressure comes in the form of immediate dispatch, or the potential for immediate dispatch as soon as a shift starts. Our members want to feel their vehicle, equipment and medication is in order, to offer optimal care. Knowing they can be dispatched at 0700, they arrive early and perform essential checks in their own time.
The AEAWA initially proposed a clause which would entitle employees to 15 minutes of paid time, at overtime rates, for each shift. The clause highlighted that a crew would NOT be operational during this time, unless they choose to take over from the off-going shift. To avoid any extension of the normal shift hours, we proposed to introduce an 'equipment check allowance' into the Agreement, instead of varying 'hours of work'.
The allowance would be the equivalent of 15 minutes at overtime rates. This would recognise that the vast majority of employees do in fact arrive early for work, and will most likely continue to do so, to ensure public safety through essential checks. An allowance would mean minimum disruption to working conditions, hours of work, and crew handover across shifts. It is our position that an 'allowance' would recognise that work is being performed, and seems the most simple and least disruptive solution to compensate  employees for unpaid work, without interrupting delivery of the 000 service.
St John position:
St John's position is simply. They believe that there is no expectation that crews should arrive early and perform unpaid work. St John are happy for crews to commence work exactly at 0700, and perform medication checks and vehicle and equipment checks after their shift begins. They deny that there is any pressure to arrive for work early, and St John indicated that they could look into 'staggered starts' to help alleviate the dispatch of crews immediately at the start of shift. However, it is the AEAWA's position that staggered starts will not in ANY way alleviate unpaid work. Whether crews start at 0630, 0700, 0730, 0800; if the expectation is that a job can still come in at the commencement of shift, employees will still feel obligated and pressured to arrive early for work to perform shifts in unpaid time. We would completely reject any proposal to change to shift times that is not agreed by a crew.
After a brief adjournment, St John returned with a new proposal. Under their new draft clause, 15 minutes of overtime would be paid in the event a crew accepts a case within 5 minutes after the start of their shift (i.e. between 0700-0705). The AEAWA are sceptical of this proposal as it will only compensate an employee for unpaid work on those occasions when a job is received, not for all other other shifts where people have arrived early for work and have performed checks to guarantee the capacity to respond.
The AEAWA have suggested a new counter proposal. Under this model, should a crew have completed their checks prior to the start of shift (which typically the vast majority of employees already do, unpaid) and they choose to log in before shift start time (i.e before 0654 for a 0700 start), they would automatically receive 15 minutes pay at overtime rates. This would be entirely optional. This compromise recognises that some employees may be unable or unwilling to arrive prior to shift start but also compensates the majority of employees who already do this work in their own time, for free. Under this model, there would be no change to normal operating business, except crews can choose to perform checks prior to shift start, and in future be paid accordingly for it.
St John are considering our feedback, and the feedback of UWU who are seeking St John to clarify a quantum of uninterrupted time after the start of a shift, for the performance of essential checks. This is a complicated issue with multiple different positions in bargaining, but both AEAWA and UWU are aligned that the practice of unpaid work should end.
The next meeting will be on Friday 4th March and this meeting concerns 'Single Officer' clinical duties, but will likely also broaden to a discussion on Ambulance Officer crews.