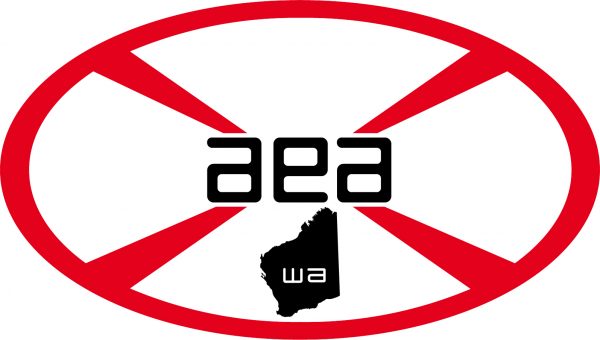 Dear members,
Your negotiation team met with management today to conduct the third Paramedic EBA bargaining session. Much of this meeting was spent in discussions with St John regarding the proposed Clinical Appropriate Model of Care (CAMC).
The AEAWA was invited to provide feedback, which consisted of the following points:
1) generally there is very little appetite for the CAMC model from our membership the CAMC model is felt to be absolutely minimal in clinical impact, and wholly financial in motivation
2) the model does nothing to address ramping, poor response times, night shift workload, inappropriate P2 hospital transfers, and increasing level of LOW ACUITY workload
3) the CAMC model puts downward pressure on the average front-line ambulance paramedic wage
4) the CAMC model will see a split in the makeup of front line ambulance crews, with 50% Qualified Paramedic or Intern, and 50% ambulance                  paramedic. This will see a disparity in conditions, create division and fuel resentment
5) while providing a very limited increase in higher tier CCP positions, this model does nothing to address the bulk of our lower acuity workload
The AEAWA Negotiation Team have rejected outright the CAMC model in it's current form. We have advised St John that we will only consider a plan which addresses the bulk of low acuity work, inappropriate P2 transfers, ramping, night shift P3/P4 call volume and which frees up front-line ambulances for emergency work.
The AEAWA feel there is currently a large void between the skillset delivered to the community between ambulance paramedic and ambulance transport, where there exists an opportunity achieve true PROGRESS in delivering CLINICALLY APPROPRIATE CARE.
St John have committed to consider the feedback and respond in due course.
Other points noted in today's discussion were:
a) St John indicated that the role of of CCP's on road would see a reduction in AP skills, most likely in terms of airway management, certain IV skills
b) St John also indicated that they do not want more vehicles at 3am, but they want more vehicles at peak demand times such as 1100-2300.
c) St. John were unable to provide any concrete definition of 'Establishment'
d) St. John were unable to indicate how many 'Interns' they expect to take on, over and above the number of Interns they need to employ, but estimated between 25-50%
e) St. John were unable to provide detail of what performance issues would prevent progression to a full time job.
f) St. John were unable to provide a time limit for how long an unsuccessful Intern could be outside of the industry before being ineligible to apply for future QP vacancies
The remainder of this meeting saw St John working through the combined Log of Claims to explore the reasons behind, and motivations for the proposed clauses, including:
Annual Leave flexibility (smaller blocks)
Discussions centred around the need for the organisation to provide improved options and flexibility in taking of annual leave, including the possibility of taking annual leave in 1 week blocks, or even 1 day annual leave. It was argued by your representatives that reports from both the Independent Oversight Panel, the Chief Psychiatrist Review, and the Phoenix report highlighted inflexibility in leave allocation contributed to workplace stressors. St John argued that breaking leave into 1 week blocks would affect the 'rolled up' nature of salary, which assumes an averaged hours worked over 8 weeks. Further discussion floated the possibility of the conversion of 8 weeks annual leave to an annual leave hours figure, which would simplify the taking of smaller leave blocks. St. John will investigate.
Annual Leave at half pay
Again discussion here focused on the ability of our members to take their annual leave at half pay, thus extending a break from duties while maintaining an income. It was noted that this would be similar to taking 8 weeks on full pay and a further 8 weeks on leave without pay. This is correct but a benefit of the proposed clause is that employees would be entitled under an agreement to activate such a benefit, and not be subject to the discretionary nature of leave without pay applications. It was highlighted to St John that we estimate that only a small proportion of employees would seek to utilise this scheme.
Addition of 2 x Mental Health Days
It was highlighted to St John that it is patently unfair that employees who fall under the Administration and Support Services Enterprise Agreement get 2 leisure days annually on top of their 10 days sick leave, while front line emergency workers who can be exposed to trauma on a regular basis receive just the minimum National Employment Standard personal leave allocation of 10 days. St. John to consider and respond.
Pandemic Leave
The AEAWA have asked for 8 shifts of pandemic leave which would cover a 14 day isolation/quarantine period required should they be forced to isolate for a specific set of reasons. This would apply for any future WHO declared pandemic. It was highlighted that Public Sector employees have been granted 20 days coronavirus leave and that ambulance service is traditionally a function covered by the Public Sector in most states. A clause will be supplied to St John for consideration.
Special Leave
Your negotiators argued for an increase in special leave slots available from 6% of the shift to 8% of shift. It was also argued that officers should be able to accrue up to 96 hours positive balance to better manage their fatigue and personal commitments outside of work. It was highlighted to St. John that this was a cost neutral benefit as employees had already accumulated these hours, and therefore St John would not incur any significant costs in covering the special leave shift. Further the AEAWA feel it would better allow St John to plan for absences, by increasing the ability to utilise planned special leave, and therefore reduce unplanned sick leave, which is of course more difficult to cover at short notice.
Special Leave Portability
The AEAWA argued that it is unfair that an officer moving between country and metro is unable to move special leave between the two services. Discussion took place around the ability of smaller country centres to cover absences where an officer on relief attempts to use special leave, however they could not provide any reason why an officer who accrues special leave while in country should not be permitted to take this leave in metro. St. John to investigate.
The AEAWA have put forward a proposal to increase Defence Service Leave to 10 days to align with federal provisions and most other emergency services, including WAPOL, DFES. St. John have noted the reasons for this proposal and will respond in due course.
We are still very early into the negotiations with many of the claims yet to be discussed. We will endeavour to keep our membership informed, but should you have any questions please contact a delegate. The next meeting is scheduled for 31st March 2021.
Kind regards
AEAWA Negotiation Team