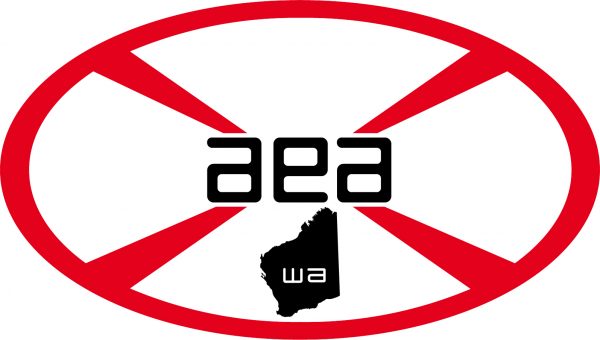 Recently you would have received an from United Workers Union.
In all honesty, we would rather be spending our time today continuing to work on behalf of our members than in clarifying UWU communications, however, in this instance, given the scale of their communication, it is important we let OUR members understand the exact state of the situation.
We'll try and be brief, and stick to the main points.
Here are the facts:
1) The AEAWA did not propose the Clinical Appropriate Model of Care (CAMC)
2) The AEAWA did also not enter into negotiations tabling ANY claim to create a new job classification of 'Transport Medic"
3) The 'Transport Medic' was simply a counter proposal which arose as we highlighted the many, many ways in which the Clinical Appropriate Model of Care (CAMC) did NOTHING to address the growing low acuity and inter hospital burden which is crippling the service and destroying night shifts
4) We are also acutely aware that many of our Paramedic members are fed up with performing inter-hospital transfers, Jandakot transfers, and very low acuity community work.
5) From the outset, the AEAWA team have been aware that even a reduced Paramedic skill set in Patient Transport may pose a threat to the continued need for Ambulance Paramedics in future, and as such, we have demanded 'ring fences' around the types of work a Transport Medic would be able to do.
We will NOT, and NEVER WILL move on this
6) From the outset, the AEAWA team have been aware that unless locked down tightly, SJWA May attempt to mix and match crews and dilute the workforce. We have been completely clear that this needs to be locked down also.
We will NOT, and NEVER WILL move on this.
7) From the outset, we have demanded SJWA commit to develop night shift cover for low acuity and inter hospital work in order to restore some semblance of RESPITE on night shift, for our Ambulance Paramedic workforce.
We will NOT, and NEVER WILL move on this.
8 ) Regarding 'low paid paramedics'. We've not proposed ANY pay scale to SJWA. What we conceived of was a pathway for Paramedicine graduates to earn 'managed acuity' patient care, clinical experience, and for future Ambulance Paramedics to be recruited directly from this cohort, ready and with some hands on experience behind them.
9) We are also mindful that, increasingly, hospitals specify 'paramedic required' for even the most innocuous low acuity work there is. That means our 000 ambulances are tasked to these jobs. Without a mechanism to have a limited paramedic skill set within Transport, front line emergency paramedics will ALWAYS be stuck undertaking this work, and the community miss out on the highest skilled officers in timely response.
10) We wrote 2 letters to SJWA on Thursday 28th October. In our first letter to Chief Operating Officer Antony Smithson (click here to view) we reminded him that we DID NOT propose the CAMC, and that we have only 'potential' and 'yet-to-be-proven' benefit from any Transport Medic model. We informed him that without the safeguards we seek, we would happily withdraw support for Transport Medic entirely and recommence negotiations with NO further discussions on ANY new classification. In our second letter to Head of Transport Alan Clyne, we outlined the absolute minimum safeguards and assurances we need, including a commitment to night shift cover, in order to continue support for the Transport Medic model.
11) Finally, as we have presented many times in communications to our members, the AEAWA believe the Transport Medic model has the 'potential' to alleviate low acuity pressure from our paramedic members, remove them from inter hospital transfers and make nights more bearable, but without the safeguards we seek, it's a nonstarter for us. SJWA are very much aware of this as of the 28th.
The AEAWA do not intend to email members from other bargaining groups as we represent the vast majority of the workforce. We represent the majority of the workforce because we RELENTLESSLY and TIRELESSLY apply PRESSURE on SJWA. We STILL remain in dispute over additional 224 vehicles AFTER securing 28 new 4X4 allocated positions. We're about to lodge an application with FAIR WORK..AGAIN. We brought the fight for hygienic rest areas to the Director General of Health. We continue to fight for conditions not just during EBA, but every day. We stand up to management and we don't take crap. The AEAWA are purely interested in ADVANCING AND PROTECTING the conditions of our members, not in mud slinging or defaming our colleagues. From here on in, we'll let our commitment to our members and our negotiation strategy do the talking.
We did think we had been clear during negotiations, but it seems that somehow the opinion has been formed that we want to sell out our members and our profession. Why would we want to do that? We are part of the workforce and the profession! Most of our Committee have worked the 224 roster for their ENTIRE CAREER and continue to do so. We have campaigned for ambulance conditions for decades. We want to make nights better again, not complain about what others are doing. UWU are entitled to their position, and we respect it, but that's the furthest thing from your negotiation team's mind.
As operational front line staff, the AEAWA committee live and breath your conditions, and we are as aware of the risks and potential pitfalls (and potential benefits if managed properly) of the Transport Medic role as anyone, because we are working the current conditions, and will continue to work any future conditions.
That said, we're not committed to that model to any degree that it would damage conditions (as outlined in yesterdays letter to COO Antony Smithson), and we'll happily shit-can the whole idea if they try to screw with it.
Now, back to fighting SJWA and protecting and advancing conditions.
Always happy to hear the thoughts of our members. We're on [email protected] any time.
Kind regards
AEAWA Team
P.S. one final thing. Pease don't think that by us providing this clarification, that we are a divided workforce. Bargaining groups are not in constant disagreement. Our focus is on containing SJWA in their attempts to destroy our conditions. In this instance we simply felt a response was warranted as the communication from UWU was sent to all of 800+ of our members, with the implication being that we have somehow encouraged the destruction of conditions and in the process will hurt our profession. It's disappointing that we have to issue this statement but we simply couldn't let misrepresentation go unanswered. We are choosing NOT to contact UWU members, and if you are offended by the contact from UWU please feel free to reply to their email and request your name to be removed from their contact list.